Why ROI? Why Now?
Well, that depends on your age and which generation you fall into, because your age will probably determine your perspective.
Grandparents will say "This reminds me of the old days."
Parents will say "When are things going to change back to the old days?"
Young adults will probably say "Things are depressing these days."
Let me explain...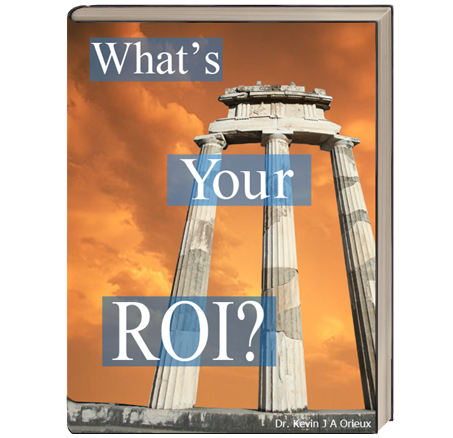 Dr. Orieux is a rare commodity in corporate training, in that his focus is truly about getting EVERYONE to get along. I have attended countless training seminars over the years where the trainer is heavily tainted by managerial nepotism, which is futile because you'll never get employees to buy into any training that devalues the contribution of the subordinates. I have never seen a corporate model for synergy as balanced as what Dr. Orieux and his associates at Aararat have, presenting the needs of the company, as well as, the needs of the workers, without favoring one at the expense of the other. No wonder our employees walked away just as inspired and motivated as our managers.
As a senior administrator, I've taken management courses for almost 25 years, so when my boss (who'd taken training with Dr. Orieux before) said we'd learn a lot, I was very sceptical. Was I ever wrong! What really impressed me the most was how much Dr. Orieux obviously respects his employees and goes out of his way to help them realize how valuable they are to his company, and how much he appreciates them. His training has helped me to see that my boss has this same kind of heart.
I couldn't have imagined how much our team could become so united in just three days. Our resolve for synergy has become fortified because Dr. Orieux presented a model for team-building that we all believe we can achieve. He inspired us to believe in ourselves.